Request a Free 2-Week Onsite Trial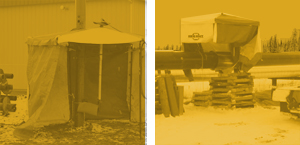 Not sure how Hex-Hut onsite welding shelters work or which product best fits your needs?
Request a free site visit with product demonstration on any Hex-Hut Shelter unit by filling out the form below.
This offer is available for most sites in Alberta. Maximum of 4 units for 14 days per trial.